October 20, 2023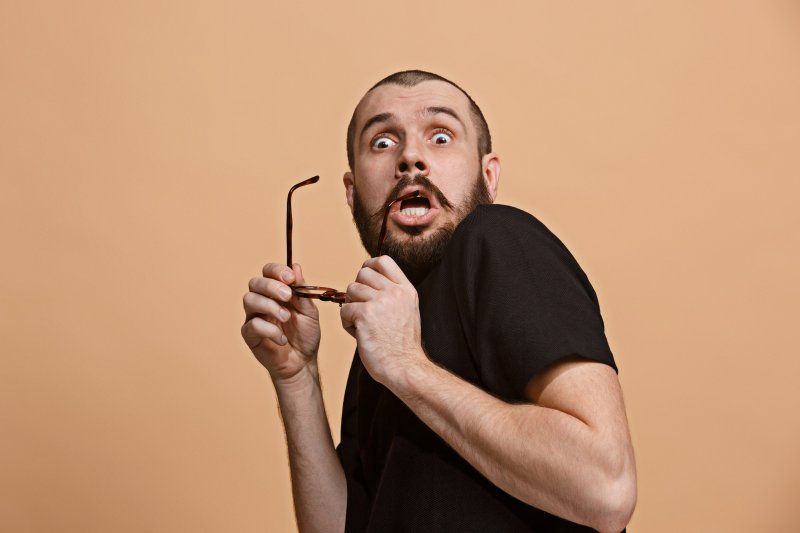 If you're looking for a fright, you've come to the right place. Here, in the month of goblins, ghosts, and ghouls, you'll find the dark side of dentistry. These are the truly haunting numbers that can keep you up at night. Prepare to brush your teeth for comfort as you read these frightening oral health statistics.
Continue reading…if you dare.
1. Creepy Cavities
Around 91% of adults aged 20 to 64 have had cavities in their permanent teeth. With the prevalence of added sugar and the creeping of processed foods to prominence, these numbers may be chilling, but not surprising.
2. Curse of the Unflossed
According to a study done by the American Dental Hygienists Association, a spine-chilling 32% of Americans admit to never flossing their teeth. Flossing is crucial to good oral hygiene, yet many can't seem to get in the habit.
3. Dental Anxieties Beware
A study performed by the Isfahan University of Medical Sciences concluded that 48 to 60 percent of all people suffer from some form of dental anxiety. This fear can lead to missed visits to the dentist and delayed treatment even for severe issues.
4. Toothless Troubles
The American College of Prosthodontics has revealed that over 40 million Americans are currently missing all of their teeth. Poor oral hygiene is a path that leads to gum issues and tooth loss as bacteria from plaque can cause your gums to lose their grip on your teeth.
5. The Sinister Silent Gum Disease
Gum disease can spread silently at first, the initial stages having very few symptoms other than bleeding gums. Many people dismiss this as normal, but it isn't. If you find yourself confronted with "pink in the sink" you're not alone.
Nearly 47 percent of the US population are living with gum disease. It has been linked with many health problems beyond the mouth such as heart disease and Alzheimer's. If that doesn't scare you, no evil thing will!
These scary dental statistics serve as a reminder of the importance of maintaining good oral health and seeking regular dental care. By learning these facts, you can work to combat these oral health challenges and ensure a healthier, happier future for your smile. Don't let fear or anxiety keep you from the care you need. Contact your dentist and schedule an appointment.
About the Practice
Dr. Frank Marchese and Dr. Jeanelle Marchese are in the business of transforming smiles and building relationships. For years they've offered quality dental care and helped hundreds of patients restore their teeth and their confidence. If these statistics frighten you, schedule an appointment at Arbor Dental Care. Call (630) 969-2310 or visit the website to delve into their services.
Comments Off

on The Dark Side of Oral Health: 5 Scary Dental Stats
No Comments
No comments yet.
RSS feed for comments on this post.
Sorry, the comment form is closed at this time.