Cost of Dental Implants – Lisle, IL
Invest in a Complete Smile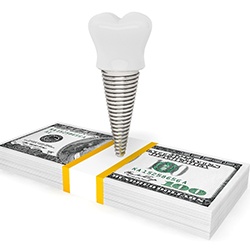 If you're missing one or more teeth, your dentist in Lisle can rebuild your smile using a solution that offers over a 95% success rate. A dental implant recreates the entire structure of a tooth, including the root. As a result, it offers a variety of benefits that can't be achieved using any other treatment. Unfortunately, they cost more upfront than other methods, but that doesn't mean they aren't affordable. People from all walks of life can replace their missing teeth with dental implants. We'll help you find the solutions you need to fill the spaces without breaking the bank.
Types of Dental Implants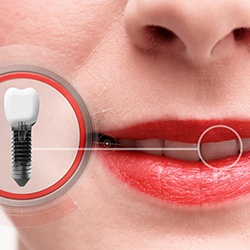 Everyone's treatment plan is unique; therefore, there isn't a set price for dental implants in Lisle. There are various factors that influence the cost, such as the number of teeth you're replacing and if you need any additional procedures. We'll provide you with a custom estimate and explain the fees associated with your treatment plan during your initial consultation.
Stages of Dental Implant Treatment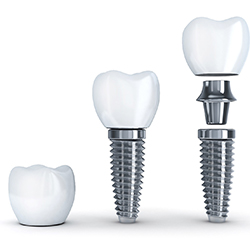 The process of replicating a tooth with a dental implant occurs in several stages, each of which have separate fees. With various steps, it can make it easier to pay for your new smile because you won't need to cover the entire cost at once. Although every treatment plan differs, you can expect to pay for:
Initial Consultation: Besides a visual examination, you'll also need a CT scan.
Additional Procedures: You may need additional treatments, like periodontal therapy or bone grafting.
Placement Surgery: A titanium post is surgically placed into your jawbone to serve as a root.
Abutment: Each dental implant needs a special fixture called an abutment.
Restoration: Your new tooth is made of high-quality material to look and function naturally.
Are Dental Implants Worth the Investment?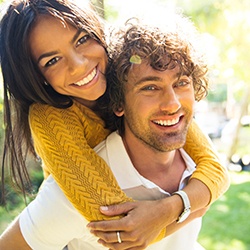 It's true you'll initially pay more for dental implants than more traditional treatments, but they are more cost-effective long-term. Dental implants are proven to last for decades with the right aftercare, like maintaining your oral hygiene and visiting your dentist at least twice a year.
Dental implants also lower your overall oral health expenses because they prevent many common issues associated with tooth loss, like cavities and gum disease. You'll avoid needing a costly procedure down the road to save money in the future.
Can I Use My Dental Insurance to Pay for Dental Implants?
Every policy differs, but many dental insurance plans can be used to help offset the cost of certain steps in your treatment, like the consultation or restorations. After paying your deductible, you can use your annual allowance to lower the amount you need to pay out-of-pocket.
A member of our team will file the necessary claim forms to maximize your benefits. If there's any remaining balance, we'll discuss your payment options, like using third-party financing.
Schedule Your Consultation
If you're ready to invest in a complete smile, contact our office today to schedule your consultation for dental implants. We'll provide you with an individualized estimate to help you complete your smile without fearing an outrageous bill.