July 28, 2015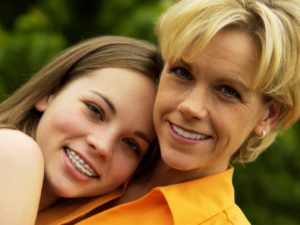 Brush your teeth? Check. Brush your tongue? Check. Floss in between your teeth? Check. Use mints and mouthwash? Check. You and your family do it all to have fresh breath and yet sometimes that annoying and odorous fiend shows up at the worst possible times. Is there anything else you can do to avoid bad breath? The answer is yes, according to Dr. Frank J. Marchese at Arbor Dental Care, the dentist Lisle, IL, trusts for general, cosmetic and preventive dentistry.

New research on teens shows that those who skip breakfast are more likely to have bad breath. So, not only does what you eat influence the condition of your breath, but whether or not you eat at all makes a difference, too. Based on the data used in the study and reported in the International Journal of Dental Hygiene, researchers found that approximately 20 percent of study participants claimed they skipped breakfast, and 36 percent suffered from bad breath. Of the 36 percent who suffered from bad breath, only about half were aware of their condition.
We've all heard that breakfast is the most important meal of the day for reasons of nutrition and overall health. But now there are other reasons, too. For teens especially who are going through the emotional turmoil of growing up and becoming adults, bad breath can impact their personal development. At worst, bad breath may cause teens to experience social rejection, which can negatively influence their self-esteem. So, while your teenager may be inclined to skip breakfast in order to grab a little more sleep in the morning, encourage them to take the time for this all-important first meal of the day. If they're in a hurry, you can suggest some quick and healthy breakfast ideas, such as:
An apple, one or two ounces of cheese and some fiber rich nuts
An energy bar
Yogurt and a handful of peanuts
Dental Checkups
Another component of helping you and your family avoid bad breath are regular dental checkups at Arbor Dental Care. Dr. Marchese and his staff will ensure your oral health and make sure there isn't anything organic or systemic causing your bad breath. And of course, we will clean your teeth and remove plaque, which also help to ensure your fresh breath.
Call Our Office Today
If you would like to learn more about how to avoid bad breath, or to schedule a dental checkup, then call Arbor Dental Care in Lisle, IL. We welcome patients from the surrounding area including Naperville and Downers Grove.

Comments Off

on How to Avoid Bad Breath! Get Tips from Your Lisle Dentist
No Comments
No comments yet.
RSS feed for comments on this post.
Sorry, the comment form is closed at this time.