October 19, 2015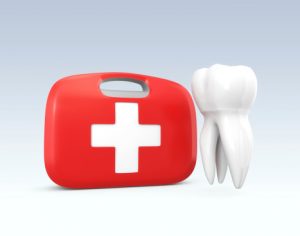 You can't fit a toothache into your schedule, between haircut and grocery store. No, dental emergencies don't take your life into account — they're always inconvenient. But one thing can help, and that's knowing how to react when something like a severe ache or tooth fracture pops up. Read on for tips on how to react in a dental emergency, from the emergency dentist LIsle, IL counts on.

Remain Calm in a Dental Emergency: Dr. Marchese Is On It
The most important thing to remember in dealing with a dental emergency is simple: remain calm and call Arbor Dental Care. We'll work to get you in to see the doctor on the same day — because you shouldn't ever have to wait in pain.
Once you've called Dr. Marchese's office and know you'll see the dentist soon, there are some steps you can take in the meantime to help reduce pain and, if you have a seriously injured tooth, increase the chances it survives. Listed below are some tips for reacting to the two most common dental emergencies.
Severe Toothache or Tooth Abscess
When an aching tooth gets to the point where it's preventing you from going on about your day as normal, it's past time to do something about it. Call your dentist immediately. To help relieve the pain in the meantime, try medicating with an over-the-counter pain medication like Tylenol or Advil. Don't ever place the tablet directly on the gum or tooth, as this can cause burns. An ice pack applied in 15-minute intervals can also help to reduce pain and swelling.
Knocked-Out Tooth
If an afternoon bike accident left you or a loved one with a missing tooth, you've got to act fast — your tooth's health depends on it. Call your dentist immediately, and in the meantime, remember these steps:
Collect the tooth or its fragments. Be careful to handle the tooth by its crown — the part that you normally see — and not its root, as that can damage the parts necessary for reimplantation. If dirt or debris covers the tooth, rinse it with water, being careful not to scrub it at all.
Reinsert or store the tooth. If the tooth remains intact, try to reinsert it into its socket. If that's not possible, or for baby teeth, put the fragments or tooth into a cup of milk. Storing it in the cheek is an option, too.
Manage pain and swelling. Take an over-the-counter pain medication like Aleve or Tylenol to manage the pain, and apply a cold compress in intervals of 15 minutes to reduce swelling. Control bleeding with a sterile gauze or cloth.
Your Lisle Dentist Offers Same-Day Appointments
If you've got a dental emergency, remember that time is of the essence — and Dr. Marchese offers same-day appointments for quick treatment. Call our office and we'll work hard to see you later that day — we promise.
Comments Off

on Know How to React in a Dental Emergency in Lisle, IL
No Comments
No comments yet.
RSS feed for comments on this post.
Sorry, the comment form is closed at this time.