October 19, 2015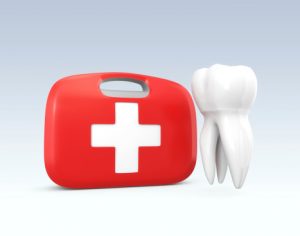 You can't fit a toothache into your schedule, between haircut and grocery store. No, dental emergencies don't take your life into account — they're always inconvenient. But one thing can help, and that's knowing how to react when something like a severe ache or tooth fracture pops up. Read on for tips on how to react in a dental emergency, from the emergency dentist LIsle, IL counts on.
(more…)
Comments Off

on Know How to React in a Dental Emergency in Lisle, IL
September 24, 2015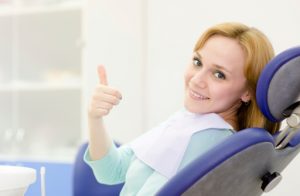 At Arbor Dental Care, we know that finding a dentist you feel great about is no easy task. Some dentists are too rushed, and many dental offices just don't feel all that welcoming. If you're looking for someplace different this fall, we're here to let you know you can stop the search. Dr. Marchese at Arbor Dental Care is already the trusted dentist of so many Lisle neighbors — and he's now accepting new patients! Read on to learn about the excellent services offered at Arbor Dental Care, and choose Dr. Marchese for your next dental appointment.
(more…)
Comments Off

on The Dentist Lisle Trusts Is Now Accepting New Patients
June 17, 2015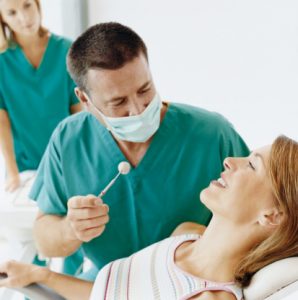 It's not always easy to prepare for an emergency, but at Arbor Dental Care we want to help our patients learn how to respond when a dental emergency occurs. The majority of dental emergencies are not life-threatening, and being educated on how to care for your oral health until you can come into our office can help alleviate your stress. An emergency by its very definition is an unprepared for event that can easily lead to anxiety or panic, but with a few tricks you'll remain unruffled next time dental disaster strikes. Call our Lisle, IL office or use our helpful "ask the doctor" tool to find out more about emergency dentistry or any other oral health concerns.
What if?
Playing the game of what if, can be dangerous. What if Martians are real? What if we run out of chips at our party? However, preparing for the inevitable by considering possible dental emergencies before they occur, allows you keep calm and level headed in the face of the most extreme emergencies. There are really only two things to remember: clean and cold. If you can remember that, you can provide interim dental treatment until you can see our expert emergency dentist, Dr. Frank Marchese.
What if someone loses an adult tooth? This is a fairly common occurrence, and it is easy to take action to neutralize the situation. First, remember to clean the socket where the missing tooth was, and clean the tooth itself. Never clean your tooth with abrasive or chemical materials, and never handle a tooth by the root. Hold teeth gently by the "cap" or chewing surface. Swishing warm water through the socket and rinsing the tooth with warm water should be sufficient to clear them of blood or debris. Time is of the essence with a tooth that has completely detached from the socket. If you are able to see a dental care professional within an hour of incident, the tooth can usually be saved. However, it is essential to keep the tooth moist and protected. The best option is to reinsert the tooth into the socket immediately. If this is not possible, holding a tooth between the check and teeth, or placing it in a cup of milk will also preserve the tooth. If you are unable to see a dentist within an hour, there are numerous restorative dentistry option to replace your tooth. Your chief concern then becomes stopping any bleeding and preventing swelling.
What if someone has bleeding or swelling from a dental injury? For the socket left by a knocked out tooth, a cut lip, or other bleeding or swelling a cold, wet, sterile compress applied to the affected area with gentle, consistent pressure will typically slow bleeding and prevent swelling. If a compress on the affected area is not sufficient to stop bleeding, ice will further slow the flow of blood. By slowing or stopping blood flow, you are also better able to determine severity of wounds. Since there are more blood vessels beneath the skin of your face, wounds here bleed more heavily.
Other What Ifs
For a broken or dislocated jawbone, do not wait. Go to the hospital or call an ambulance immediately. Gently hold the jaw closed, and apply a cold compress when possible to reduce swelling and further injury. Once you have seen a physician, contact our office to schedule an appointment for our dental professionals to ensure you are returned to full bite health.
If you have food or debris of some kind stuck between teeth or your gums have swollen suddenly, gently floss between teeth to remove any debris. If you cannot remove debris by flossing, or your gums remain swollen, never use a sharp object dislodge materials because you may cause further damage unintentionally. Continue to gently floss and brush teeth, and schedule an appointment with our office to assist you.
Schedule an Appointment
If you need emergency dental treatment, we will try to see you as quickly as possible. Call as soon after an accident that you safely can to schedule a visit. If you fear a dental emergency may be life threatening, proceed to an emergency room or call an ambulance. Our friendly, knowledgeable staff are always here to help you. Call to schedule your appointment at Arbor Dental Care conveniently located in Lisle, IL. We welcome patients from the surrounding area including Naperville and Downers Grove.