November 17, 2015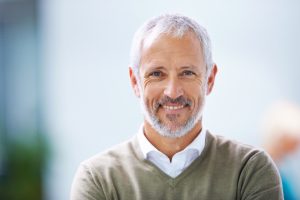 Falling off a bike, tripping down the stairs or just bad habits — it doesn't really matter how it happened. If you've got one or more missing teeth, you should know you also have options in tooth replacement. The one you choose will depend on your unique needs and situation, but in the end, you'll have a complete smile — and that's what really counts. Learn about the variety of choices you have in tooth replacement from Dr. Frank Marchese and Dr. Jeanelle Marchese, your dentists in Lisle today.
Tooth Replacement in Lisle: You've Got Options
Below are the most popular and practical ways to replace one or more teeth, for a complete set that allows you to eat, speak and smile the way you always have.
Dental Implants Are The Best Tooth Replacement
While you've got several options to choose from, you should know nothing replaces teeth as well as dental implants. That's because they replace the tooth and its root, keeping your mouth healthy and your jawbone whole — and preventing even more tooth loss later on.
Dental implants are tiny titanium posts that are surgically placed directly into your jaw. After a recovery period of up to six months, your implants are stable and ready to receive the new tooth replacement. The result? A secure, natural-looking smile that can last for a lifetime, when cared for properly.
Fixed Bridges
A permanent, or fixed, bridge can restore a solid smile by filling the gap left by one or more missing teeth and preventing the repositioning of surrounding teeth.
A fixed bridge works by creating a literal bridge — a crown is attached to the teeth that surround each side of the gap, creating anchors to secure the prosthetic tooth, or teeth, into place. When cared for properly, a fixed bridge can last for up to ten years.
Full and Partial Dentures
A denture is a row of teeth that is mounted on a gum-colored base. It can be full, replacing all the teeth in a row, or partial, with just a few teeth on the base. Partial dentures can replace missing teeth from anywhere in the mouth, fitting in the gum like a puzzle piece — and they're held into place with clips or brackets. These devices are removable for easy cleaning.
Dentures can either be supported by implants, or not. Non-implant supported dentures are a less invasive, more economical option, but you should keep in mind that they will require refitting as the mouth changes shape due to bone loss in later years.
Learn More About Tooth Replacement Today
If you're missing one or more teeth and are interested in replacing them, don't hesitate to schedule your appointment with Dr. Marchese at Arbor Dental Care. You deserve to have a whole smile again — and we can help you achieve it. Contact us today.

Comments Off

on Recommendations for Missing Teeth from Dentist in Lisle
No Comments
No comments yet.
RSS feed for comments on this post.
Sorry, the comment form is closed at this time.