December 15, 2015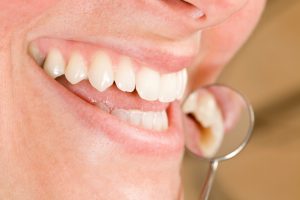 Choosing a dentist is a big decision — even more so when you're looking for something special. If you're interested in improving your smile in time for 2016, you need to pick the best cosmetic dentist in Lisle, IL. Learn how you can make the right choice with these top four tips from Dr. Marchese of Arbor Dental Care.
Four Tips for Choosing the Right Cosmetic Dentist in Lisle, IL
Committing to a cosmetic dentist isn't easy, but you can feel a lot more confident you've made the right choice when you follow these four tips for finding the cosmetic dentist that's right for you in Lisle, IL. Will you decide in time to make big smile improvements before we welcome 2016?
#4: Offers a variety of services
You want your cosmetic dentist to offer a variety of services — and not only cosmetic dentistry options, either. Having a one stop dental shop is priceless for busy adults and families, says Dr. Marchese. Choose one that is skilled in multiple fields of dentistry, including general, restorative as well as cosmetic. You may not need something like dental implants or gum disease therapy right now, but you never know when you will — and you don't want to have to go far when you do.
#3: Skilled in what you need
The best cosmetic dentists are the ones who have plenty of experience performing many procedures. You can find this information on the practice's website, or by calling to ask directly.
#2: Interested in continuing education
You also want to make sure your cosmetic dentist is interested in continuing education — it shows he or she is on top of the latest advancements in dentistry, and also that they want to continue improving throughout their career. Memberships in the American Academy of Cosmetic Dentistry, American Dental Association, Illinois State Dental Society, and the Chicago Dental Society are all important in our state.
#1: Listens to you (and hears what you say)
Above all, your cosmetic dentist should listen to you — and work to understand your true smile desires. After all, not everyone wants a perfect celebrity smile. Make sure your dentist in Lisle makes time to talk to you, and if he or she doesn't, keep looking until you've found the caring cosmetic dentist who does.
Check Out Arbor Dental Care for Excellent Cosmetic Dentistry in Lisle
When you're ready to experience the cosmetic dentist who truly cares about beautiful smiles in Lisle, contact the office of Arbor Dental Care to schedule your appointment. We're here to help you achieve your most beautiful smile — call us today!

Comments Off

on How to Choose the Best Cosmetic Dentist in Lisle, IL
No Comments
No comments yet.
RSS feed for comments on this post.
Sorry, the comment form is closed at this time.