January 21, 2016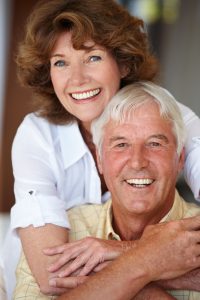 A smile that's missing teeth is like an engine without all its parts — it just doesn't work. And much like a broken engine, incomplete smiles can cause stress, frustration and embarrassment for the owner. Fortunately, you've got a wonderful solution for missing teeth! Dental implants in Lisle provide a whole-tooth replacement, meaning your new teeth stay stable and your mouth remains healthy for years to come. Continue reading to find out more from Dr. Marchese at Arbor Dental Care!
Dental implants give Lisle its smiles back
Our decades of experience in dentistry have proven one thing again and again — nothing replaces missing teeth better than dental implants. That's because no other option replaces the tooth as well as its root like implants, a key feature that works to keep the bone healthy and the prosthetic tooth stable.
But how do they work?
We know you're wondering how dental implants could really be that much better than other tooth replacement options, like fixed bridges and non-implant supported dentures. Well, it's simple — through a process we call osseointegration, your dental implants become one with your jawbone. And the added stability the implant provides doesn't just keep your teeth in place, it also keeps your bone healthy, stimulated and whole — preventing even more tooth loss later on. That's something that just can't be said for other choices in tooth replacement.
The many advantages of dental implants
You're probably realizing that the benefits of choosing dental implants are many — and you're right. Some of them include:
Restored ability to eat, speak and smile, free from the stress or worry of an ill-fitting device

Increased jaw and mouth health

No need to deal with messy denture adhesives to insure a wonderful fit

Because implants can easily last a lifetime, and the device that's fitted on top never has to be refitted due to degeneration of the jawbone, dental implants are by far the best investment you can make in tooth replacement.
Good candidates for dental implants
Are you wondering if whether or not you're a good candidate for dental implants? The only way to know for sure is to schedule an appointment at Arbor Dental Care. When you do, Dr. Marchese will check your mouth for some important factors, including:
Adequate existing jawbone structure to ensure your dental implants have enough space to fuse with the bone to begin with.

Good oral and overall health, as patients suffering from gum disease, diabetes or HIV are typically not good candidates for dental implants.
Call Arbor Dental Care to schedule your visit with Dr. Marchese today! Whatever option is best for you, you'll feel confident knowing your tooth replacement is in expert hands. You can also request your appointment online!

Comments Off

on Complete your smile with dental implants in Lisle
No Comments
No comments yet.
RSS feed for comments on this post.
Sorry, the comment form is closed at this time.