April 4, 2016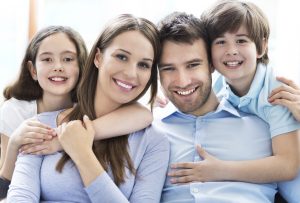 Like father, like daughter. Both Dr. Frank Marchese and Dr. Jeanelle Marchese are dedicated professionals who want their patients to benefit from the health and beauty of an attractive smile. That's why Drs. Marchese and their team of hygienists and assistants offer all of the dental services you and yours need. So, call Arbor Dental Care, your Lisle family dentist, today to schedule an appointment for yourself or any member of the family, young or old.
Children's Dentistry at Arbor Dental Care
Working with children requires a special demeanor in any field, but perhaps none more so than in dentistry. We know that to a child, a dentist's office can be an uncomfortable and even frightening place. However, Dr. Jeanelle or "Nellie" especially loves to work with children and it shows with every youngster and in everything she does. She is gentle and patient, and strives to make their visits enjoyable so they will always have positive memories of seeing the dentist.
Dental Cleaning and Hygiene
The foundation of family dentistry is your twice yearly dental cleaning and checkup. We cannot overstate the importance of these regular visits to your family dentist in Lisle. Whether the checkup is for you, your preschooler, or for grandma and grandpa, these appointments allow us to keep a close eye on your oral health. Yes, we'll clean and polish your teeth for that fresh feeling and a brighter smile. But beyond that we also examine each of your teeth for cavities; check your gums for the early warning signs of gum disease; and conduct that very important oral cancer screening. Each of these steps allows us to help you have a healthier smile and maybe even a healthier life.
These checkups are also when we take the time to educate patients about the importance of good oral hygiene at home. Don't underestimate the value of brushing and flossing. When you do, you are:
Reducing the number of bacteria in your mouth that could lead to tooth decay
Ridding your mouth of small particles of food that bacteria feed on and that can stain your teeth
Clearing away plaque that causes gingivitis and periodontitis
And when you brush, be sure to use fluoride toothpaste, which helps to strengthen tooth enamel in the fight against decay.
Contact Your Lisle Family Dentist Today
If you or another family member needs to see the dentist, then call our office to schedule an appointment. We want to make your family part of the Arbor Dental Care family!

Comments Off

on See Your Lisle Family Dentist for all Your Dental Needs
No Comments
No comments yet.
RSS feed for comments on this post.
Sorry, the comment form is closed at this time.