February 19, 2017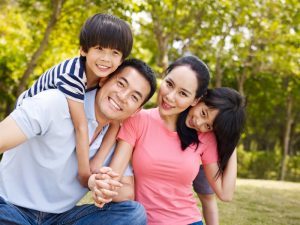 The foundation to a lifelong healthy smile starts with setting the groundwork during childhood, which is why we are a proud supporter of National Children's Dental Health Month. Each year, the month of February is dedicated to promoting the benefits of oral health in children. Thousands come together throughout the month to offer the education and awareness parents and caregivers need to set the right course for their child's commitment to oral health. This year, the focus is on the importance of fluoride with the campaign's slogan, "Choose Tap Water for a Sparkling Smile." As your family dentist in Lisle, we will help you promote the health of your family's smiles with fluoride.

Choose Tap Water for a Sparkling Smile
The American Dental Association and the ADA Foundation have focused this year's awareness campaign on the importance of fluoride for children. Fluoride is a naturally occurring substance that is often referred to as "nature's cavity fighter." Every day, you are surrounded by sources of fluoride. However, the most common source is tap water.
Fluoride is vital for strong, healthy enamel. Not only is it important for preventing cavities, but research shows that it can even reverse early stages of tooth decay. When fluoride is used regularly, weakened enamel will regain its strength to stop cavity development.
Often, you see many products that contain fluoride, such as toothpastes, mouthrinses and fluoride tablets. In addition, as a Lisle dentist, we also offer fluoride varnishes to help strengthen the enamel. While these things are effective for combating tooth decay, they are not enough.
The best way to receive and maintain fluoride in the body is through tap water. In fact, 75% of a person's fluoride is through water and beverages. Fluoride is naturally found in water sources. However, public water systems add fluoride to tap water due to the exceptional benefits it offers. Often, parents may be concerned about their child receiving too much fluoride, which can cause white spots to develop on the teeth. However, you do not need to worry about this when drinking tap water. The fluoride found in tap water is closely monitored so the risk for receiving too much is minimal.
Combat Tooth Decay with Fluoride
In addition to oral hygiene and regular visits to the dentist, the amount of fluoride your child receives is vital to protecting their teeth from damage. Your child's primary source of water should come from the tap. When adequate tap water is consumed, as well as the use of fluoride toothpastes and fluoride treatments from our office, you can rest assured your children have strong and healthy enamel to decrease the risk for tooth decay.
This February, set the right foundation for your children's oral health by choosing tap water instead of bottled water or juices. We will help you ensure your children receive the right levels of fluoride to prevent tooth decay. Contact our office today to schedule a preventive appointment. You will experience the difference with Arbor Dental Care.
Comments Off

on Family Dentist in Lisle Supports Children's Dental Health Month
No Comments
No comments yet.
RSS feed for comments on this post.
Sorry, the comment form is closed at this time.