December 1, 2017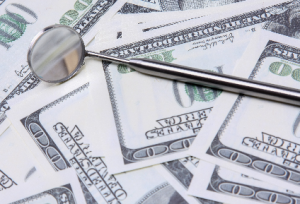 In addition to your home oral hygiene habits, the care you receive from your dentist in Lisle every six months is equally as important. While you know that cleanings and checkups are vital for keeping your teeth and gums healthy, you are concerned about the cost of care. You do not want an unexpected bill to add any financial burden. To help prepare for your appointment, there are simple budgeting tips you can follow.

1. Review Your Dental Insurance
If you have dental coverage, take the time to review your policy to understand what services are covered. Often, policies cover preventive appointments in full or for little out-of-pocket cost. If you will require dental work, you may need to pay your deductible prior to your insurance covering their portion of the treatment. After it has been paid, your coverage may pay for as much as 80% of your procedure.
2. Choose an In-Network Dentist
To maximize the value of your policy, it is best to choose an in-network dentist. This will help to reduce your out-of-pocket costs because they have pre-negotiated rates with your insurance company.
3. Consider a Flexible Spending Account
Prior to your appointment, if you are concerned about needing a treatment that exceeds your dental coverage or if you do not have insurance, it may be time to set up a Flexible Spending Account (FSA). This is a special account that you put money into to help pay for any out-of-pocket expenses. With money set aside, you will have the funds you need to cover the cost of any treatments that may be needed during your appointment or in the future.
4. Consider Third-Party Financing
Many dentists now accept third-party financing with services like CareCredit. If you are approved for the line of credit, you will have the funds you need to pay for treatments. You will repay the amount of the loan in monthly installments that accommodate your budget.
5. Don't Wait for Treatment
Often, it may be tempting to delay dental treatments until the last minute; however, the longer you wait, the costlier the treatment. To reduce your long-term costs for care, it is better to have a procedure completed as soon as it is recommended to prevent the issue from worsening. If you wait too long, the issues will become more complex, requiring a costly and invasive procedure that could have otherwise been avoided.
Visit Your Dentist Today!
If you are concerned about the cost of care, your dentist can help you understand your payment options. Do not let the fear of an expense hold you back from getting the services you need for a healthy smile.
About Arbor Dental Care
Arbor Dental Care strives to provide advanced services from a modern office. We believe that the services you need should be convenient and affordable. To make going to the dentist easy, we work with many insurances and offer different payment options. If you have any questions about paying for your treatment, contact us today to speak with a member of our team.

Comments Off

on 5 Tips for Budgeting Your Appointment with Your Dentist in Lisle
No Comments
No comments yet.
RSS feed for comments on this post.
Sorry, the comment form is closed at this time.