August 3, 2015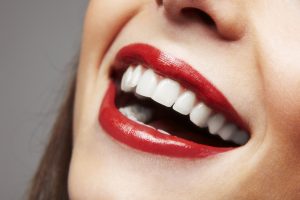 Red, swollen, bleeding gums–these are symptoms of an oral condition called periodontal or gum disease. Unchecked, it leads to tooth and bone loss. Family and cosmetic dentist Frank J. Marchese at Arbor Dental Care offers preventive care and periodontal therapies to bring smiles back to full health.
You take good care of your teeth, but what about your gums? Your gums provide necessary blood supply and nutrients to your teeth and also help anchor them to your jawbone. When infected with a condition called periodontal disease, gum tissue recedes, leading to tooth loss and resorption of the jaw bone.

Periodontal disease has several symptoms
Dr. Frank J. Marchese of Arbor Dental Care tells his Lisle, Illinois patients that regular brushing and flossing in addition to semi-annual exams and cleanings avert the destructive effects of periodontal or gum disease. Even in its mildest form called gingivitis, gum disease comes from lack of good oral hygiene and accumulation of bacteria-filled plaque and tartar at and below the gumline. Heredity, smoking, chewing tobacco, poor diet and hormonal fluctuations during pregnancy, menopause and oral contraceptive use all contribute to gum disease.
Signs and symptoms of this serious oral condition are:
red, puffy bleeding gums
bad breath or halitosis
pus-filled gum tissue
periodontal pockets of 3 to 5 mm between the teeth and gums
gum tissues pulling away from the teeth
loose, drifting teeth
partial dentures that don't fit well
exposed tooth roots
The American Dental Association says that more than 50 percent of adult Americans age 30 and older have some degree of periodontal disease and may not even recognize that they have the problem.  They jeopardize their oral and systemic health if they do not see an experienced family dentist such as Frank J. Marchese DDS for evaluation and treatment.
Besides deleterious oral effects, gum disease impacts systemic health, contributing to serious conditions such as:
cardiovascular disease
stroke
diabetes
hypertension
pregnancy complications
low birth weight infants
dementia
Alzheimer's Disease
Periodontal disease can be treated
In addition to a diligent oral hygiene routine at home, gingivitis and more serious forms of gum disease respond well to intervention by skilled dentists and hygienists such as those at Arbor Dental Care. As part of a comprehensive treatment plan, Dr. Marchesi may recommend tooth scaling and root planing to remove plaque and smooth tooth and root surfaces. Also, he often uses antimicrobial therapy to quell  infection at the gum line and laser therapy to further remove bacteria and speed healing. Patients must visit their Lisle, Illinois dentist every 6 months or more often if recommended to keep gums and teeth clean and healthy.
When was your last cleaning?
Don't be embarrassed if your gums are bothering you. Contact Arbor Dental Care for a exam and cleaning. Gum disease can be treated as part of comprehensive care plan to put your oral health in order.
Comments Off

on Fight periodontal disease with therapy from Frank J. Marchese DDS at Arbor Dental Care
No Comments
No comments yet.
RSS feed for comments on this post.
Sorry, the comment form is closed at this time.