November 24, 2017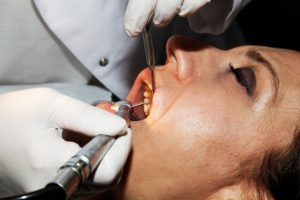 We're all busy, but a full schedule is no excuse to skip your dental checkups. Visiting the dentist two times each year is the best way to make sure your smile stays whole and healthy for a lifetime. Every time you skip a dental appointment, you're opening yourself up to advanced oral and overall health concerns. Keep reading to find out more about the negative effects of skipping your regular dental checkups. Then, call your dentist to seclude your next appointment.

1 – Increased Risk for Tooth Decay
Even those patients with the most thorough at-home hygiene routines can miss small crevices in teeth where plaque accumulates. In just twelve hours, this plaque begins to harden into tartar. Imagine dozens of minute crevices with tartar buildup that can only be removed by a skilled hygienist or dentist, accumulating on teeth for more than six months. Over time, this tartar will spread and lead to severe decay.
2 – Gum Disease Can Creep Up on You
In the early stages, the warning signs of gum disease can be very subtle. What your dentist would identify as clear warning signs of gum disease, you may not even notice until gum disease has already advanced into the severe stages. Without treatment, gum disease has been linked to oral health issues including gum tissue recession, diminished jawbone density, and tooth loss. Gum disease is also linked to numerous whole body health issues like diabetes and heart disease.
3 – Missed Opportunities to Diagnose Whole Body Health Concerns
90% of chronic and systemic illnesses have oral health symptoms. During your regular dental checkups, a skilled dentist can uncover early indicators of numerous health concerns including cancer and heart disease.
4 – Lost Dental Insurance Benefits
The easiest way to maximize your dental insurance coverage is to visit our team at least twice a year. Most dental insurance providers offer 100% coverage for preventive dentistry, so you'll receive the maximum benefit from keeping up with these regular dental checkups.
Meet the Arbor Dental Care Team
If you're new to the Lisle area or one of our surrounding communities, we invite you to contact Arbor Dental Care. The word "care" is in our name because our team truly cares about providing patients safe, comfortable, effective dentistry services that will keep them smiling. If it's been six month or six years since your last appointment, it's time to visit our Lisle dental office. Our skilled dentistry team will carefully examine your smile, diagnose oral health concerns in early stages, and partner with you to keep your smile and whole body healthy for life.

Comments Off

on 4 Negative Side Effects of Skipping Dental Checkups
No Comments
No comments yet.
RSS feed for comments on this post.
Sorry, the comment form is closed at this time.