May 14, 2015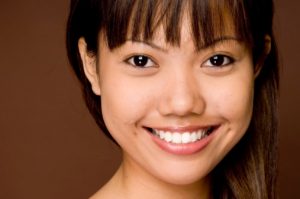 The value of an attractive smile cannot be under-estimated. Your smile can give you confidence, communicate joy and happiness to family and friends or even tell a complete stranger, "Have a nice day." A smile can do so much… unless it doesn't. If you tend to cover your mouth when you smile because you don't want people to see your less-than-attractive teeth, then consider cosmetic dentistry. This branch of dentistry offers a number of treatments that can take your smile from drab to dazzling. Dr. Frank J. Marchese is the cosmetic dentist in Lisle, IL, which many people have turned to for brighter and healthier smiles.
Perhaps you'd be satisfied with your smile if your teeth were whiter. In that case, the Lisle dentist, Dr. Marchese, offers both in-office and take-home teeth whitening systems. With our in-office system, we'll prepare your mouth and then apply a gel to your teeth and activate the whitening process with a special light. In about an hour, you'll leave our Lisle dentist office with a smile that's up to 10 shades whiter. On the other hand, if you prefer to whiten in the comfort and privacy of home, we'll give you custom trays and professional grade gel to wear each night for a week or two.
Cosmetic Bonding and Porcelain Veneers
For teeth that are chipped, slightly cracked or a have small gaps in between them, consider cosmetic bonding. Dr. Marchese will apply a mixture of composite resin materials that have been shaded to blend with your tooth's natural color. Then, he will construct a pleasing shape for your tooth and harden the resin with a curing light. He will artistically sculpt and polish the restoration, and in only one visit, you'll have an attractive smile. For teeth that are more seriously damaged, there are porcelain veneers. Made of thin layers of dental porcelain, these are bonded to the facial side of teeth to cover your existing smile and give you an entirely new and beautiful smile.
Invisalign®
If you missed the chance to straighten your teeth during childhood and would like to do so now—but without the unsightly appearance of metal braces—Dr. Marchese is a certified Invisalign provider. Invisalign uses clear plastic aligners to gradually move teeth into proper alignment. After about one year of treatment, you'll have a straight smile to share with the world.
Call Our Office Today
To learn more about the cosmetic dentistry services offered by the dentist Lisle, IL, trusts, call the office of Dr. Marchese today. Our Lisle dental practice serves the Naperville and Downers Grove communities with comprehensive family dentistry, cosmetic dentistry and implant dentistry.